Add your review
Review ActiveIce Ubertube
ActiveIce Ubertube
$22.00
($22.00 Incl. tax)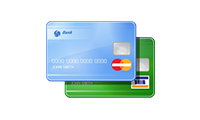 High Quality Products

We carry the top styles from the most popular brands

Fast Shipping

Shipping calculated at checkout

1-800-766-5617

productpage_usp_3_text

Excellent Customer Service

Can't find what you are looking for? Call now for personal service.
A beanie, a balaclava, a face covering—the multifunctional Outdoor Research ActiveIce Ubertube wicks away sweat in summer heat and provides just enough warmth for cold-weather, high-exertion outings.