Add your review
Review Jackie Women's Toque
Jackie Women's Toque
$44.00
($44.00 Incl. tax)
We named this toque after our owner and designer. Much like her, this toque stands out from the crowd. We combined three different yarn gauges and a stripe of recycled silk to create a funky hat with plenty of character.
Made with 90% wool, 10% recycled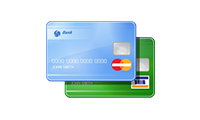 High Quality Products

We carry the top styles from the most popular brands

Fast Shipping

Shipping calculated at checkout

1-800-766-5617

productpage_usp_3_text

Excellent Customer Service

Can't find what you are looking for? Call now for personal service.
We named this toque after our owner and designer. Much like her, this toque stands out from the crowd. We combined three different yarn gauges and a stripe of recycled silk to create a funky hat with plenty of character. 
Made with 90% wool, 10% recycled silk.
Fleece headband lining for added comfort & warmth.
Handmade in Nepal.
0 stars based on 0 reviews