Add your review
Review Buff Cool Net UV Insect Shield Multifunctional Headwear
Buff Cool Net UV Insect Shield Multifunctional Headwear
$28.00
($28.00 Incl. tax)
The lightweight piece that can be worn 12+ ways on sunny days when UPF 50* recycled REPREVE® fabric protection with cooling technology performance is necessary. Built-in Insect Shield® Protection™ repels mosquitos, ticks, ants, flies, chiggers and midges.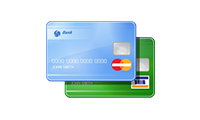 High Quality Products

We carry the top styles from the most popular brands

Fast Shipping

Shipping calculated at checkout

1-800-766-5617

productpage_usp_3_text

Excellent Customer Service

Can't find what you are looking for? Call now for personal service.
BUFF® CoolNet UV® Insect Shield® is treated with an odorless insect repellent formula that lasts up to 70 washes, helps keep mosquitos, ticks, and other bugs at bay. BUFF® CoolNet UV® Insect Shield® Multifunctional Neckwear is 95% recycled - engineered with REPREVE® performance microfiber, HeiQ cooling technology, Polygiene® odor control and has a 4-Way, seamless, ULTRA STRETCH fabric construction that features UPF 50 sun protection. BUFF® CoolNet UV® Multifunctional Neckwear is approved and recommended by The Skin Cancer Foundation and can be worn 12 different ways - from beanie to neckwear.
Built-in Insect Shield® Protection® repels mosquitos, ticks, ants, flies,
chiggers, and midges
HeiQ cooling technology
95% recycled
UPF 50 sun protection*
Recommended by The Skin Cancer Foundation**
Polygiene® odor control
4-Way ULTRA STRETCH
12+ ways to wear
100% seamless
Lightweight
0 stars based on 0 reviews