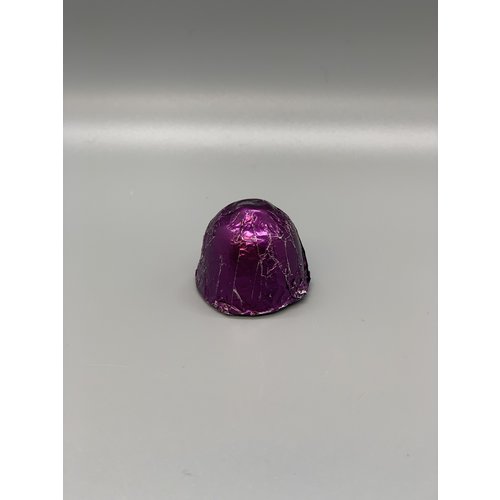 Milk Huckleberry Chocolates Cordials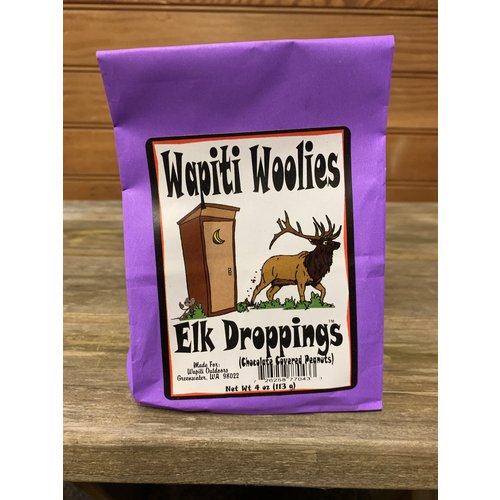 Elk Droppings (Chocolate Covered Peanuts)
Delicious assortment of milk chocolate panned peanuts, milk chocolate covered pralined peanuts, honey roasted peanut, and huckleberry jelly beans. This is the best tasting poop ever.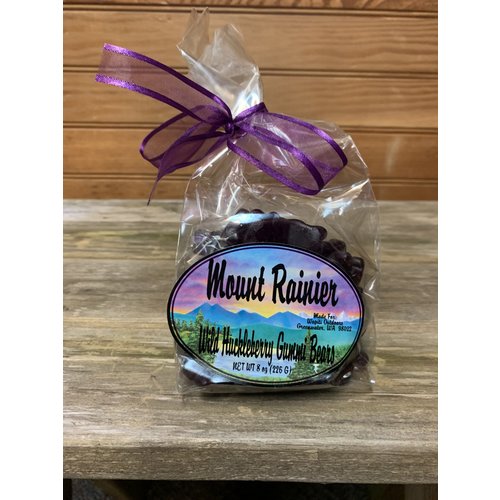 Huckleberry Gummy Bears
Delicious wild huckleberry gummi candy shaped like bears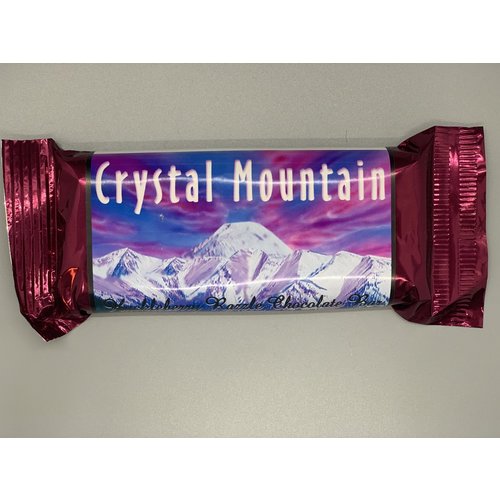 Huckleberry Razzleberry Bar (Crystal Mountain)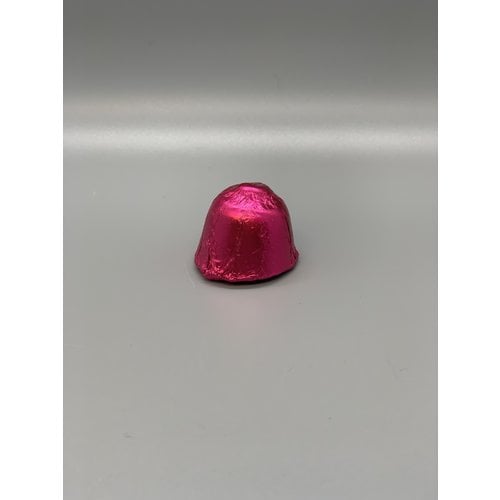 Dark Huckleberry Chocolates Cordials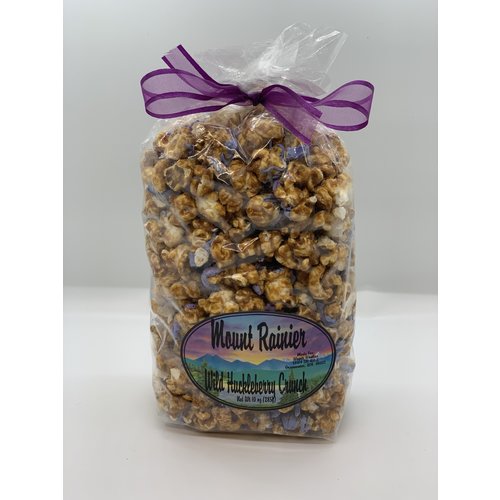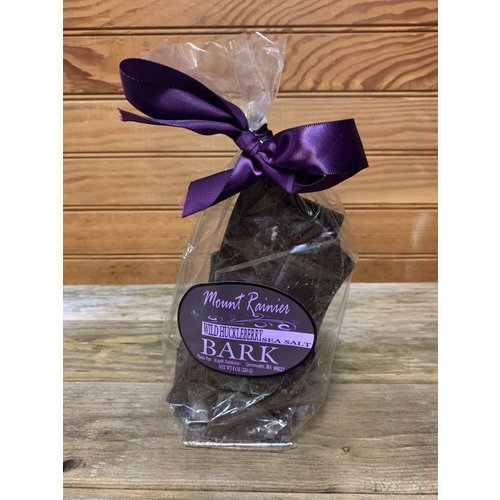 Sea Salt Bark with Huckleberry
Delicious dark chocolate bark with a hint of huckleberry and sea salt.

Huckleberry Sea Salt Crunch
Delicious caramel corn with bits of huckleberry taffy.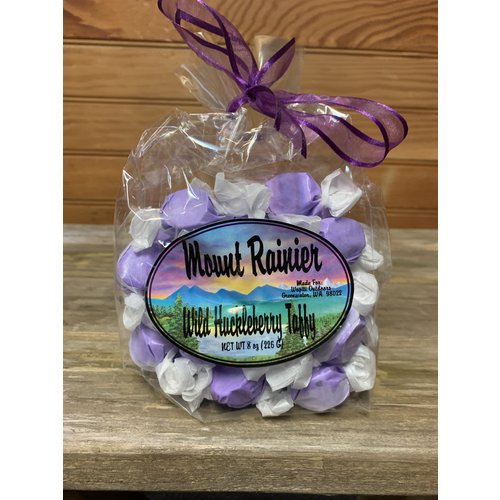 Taffy
Taffy is one of America's old time favorite nostalgic candy. Our old school recipe and antique 1908 equipment keep the tradition alive. Step back in time and taste the difference in taffy made the old fashioned way without any fillers, or preservatives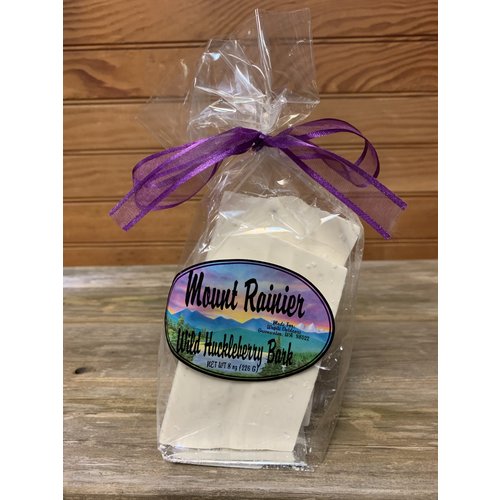 White Chocolate Bark
Our White Chocolate Bark is truly unique. A little bit of wild huckleberry mixed with the finest white chocolate for a melt in your mouth ~ I wish I had more experience.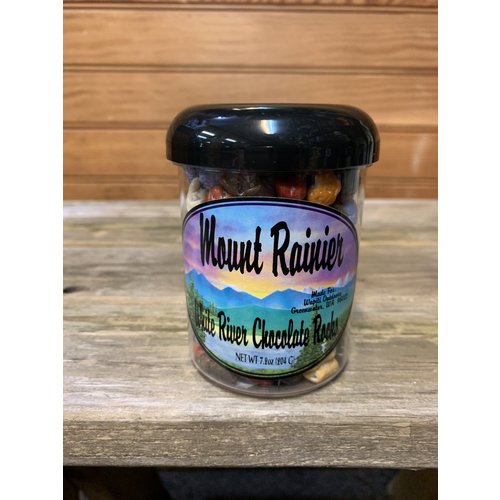 White River Chocolate Rocks
These dynamically colored rocks are made by layering several coats of gourmet milk chocolate. This candied shell make them look like river rocks. They look cool and unique and taste like these famous candies that only melt in your mouth. Packaged in our 7