Add your review
Review Mac's Field Guide to Mt. Rainier National Park
Mac's Field Guide to Mt. Rainier National Park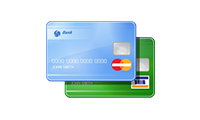 High Quality Products

We carry the top styles from the most popular brands

Fast Shipping

Shipping calculated at checkout

1-800-766-5617

productpage_usp_3_text

Excellent Customer Service

Can't find what you are looking for? Call now for personal service.
* Durable, inexpensive, fun to use nature identification guide
* Great for families, hikers, and park visitors
* Created by a high-school science teacher

This field guide for Mount Rainier National Park is easy to stash in the car or slip into your pack. No matter the weather or terrain, Mac's Field Guides are the perfect wildlife identification tool for the amateur naturalist, covering a wide variety of subjects and regions in North America.

More than 1 million Mac's Guides have been sold!