Add your review
Review Sno-Park Daily Pass
Sno-Park Daily Pass
$27.00
($27.00 Incl. tax)
A one-day permit is honored until midnight of the date written on the permit for parking at all Sno-Parks, including the designated special groomed trails permit areas.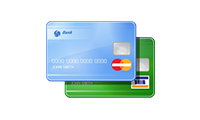 High Quality Products

We carry the top styles from the most popular brands

Fast Shipping

Shipping calculated at checkout

1-800-766-5617

productpage_usp_3_text

Excellent Customer Service

Can't find what you are looking for? Call now for personal service.
0 stars based on 0 reviews