Add your review
Review Who Pooped in the Northwoods? Scat and Tracks for Kids
Who Pooped in the Northwoods? Scat and Tracks for Kids
$11.95
($11.95 Incl. tax)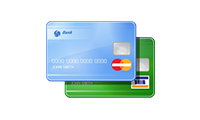 High Quality Products

We carry the top styles from the most popular brands

Fast Shipping

Shipping calculated at checkout

1-800-766-5617

productpage_usp_3_text

Excellent Customer Service

Can't find what you are looking for? Call now for personal service.
Watch where you step! Sometimes the animals in the Northwoods are hard to find, but you can almost always find their poop! Come along with Michael, Emily, and their family as they find poop (scat) and footprints (tracks) and discover which animal made them! An ideal tool for teaching young children about animal behavior, diet, and scat and tracks identification, this is the perfect companion for in the car or in the field on your next trip to the Northwoods. Fun illustrations of the animals and their scat and tracks supplement the charming story, and a quick-reference chart at the back makes field identification a breeze! Fully illustrated! For children ages 5 to 10.