Add your review
Review Wilson Whitefish Hat
Wilson Whitefish Hat
$58.00
($58.00 Incl. tax)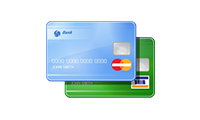 High Quality Products

We carry the top styles from the most popular brands

Fast Shipping

Shipping calculated at checkout

1-800-766-5617

productpage_usp_3_text

Excellent Customer Service

Can't find what you are looking for? Call now for personal service.
The smooth waxed canvas of our Wilson Collection turns any cap - and adventure - into a real benchmark of luxury, and the Wilson Whitefish Hat is no different. Warm sherpa earmuffs protect against cold while a sturdy brim protects against everything else. And trust us - the diamond quilted lining feels as good as it sounds.
0 stars based on 0 reviews